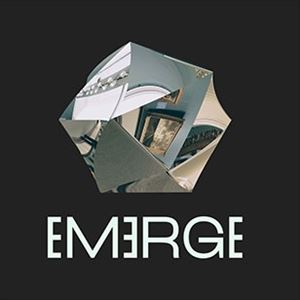 Saturday's Emerge Festival will be taking place at the Grand Junction's, The Nave, a quaint church sitting alongside the canal.
But don't expect your typical Sunday service.
Musicians will be taking over the alter space and conversations will be stung together in the undercroft.
This Saturday's evening will include:
The Storytelling Supper Club's Eating with Elephants
Plays with the idea of dinner table eating being an intimate experience. One that breaks the silence of social stigmas to create meaningful connections through the power of discussions.
British Nigerian poet will be performing a spoken word piece from her debut poetry collection, In Search of Equilibrium. Her work has been described by the Emerge Festival as, "a glorious hymn to being alive and wounded."
West London's R&B sensation, with her new single 'Get Mine' will be performing. She is a 24 year old singer/songwriter and has worked with Christina Aguilera for backing vocals.
North London 18 year old singer/songwriter has been writing since age 7. Her musical genre isn't just one, but a mashup of indie, alternative and pop music.
Starting as a improvisational band, the musicians draw from mythology, poetry and nature to string together their folk and garage band feel.
Expect a night of musical sounds, harmonies and rhymes and of course, some intellectual stimulation.
Heres the low-down for the night:
Theresa Lola @ 18:30 – 19:30

Kate Stewart @ 19:30 – 20:30

Molly Burman @ 20:30 – 21:30

The International Lovers @ 21:30 – 22:45

Eating With Elephants @ 18:30 – 19:30 and 20:00 – 21:00