Aidan McManus is a local historian & guide. He's been well groomed for the job having grown up in the Ladbroke Grove area (Portobello Road's 'Bookie Man') & doesn't live too far from us now. Honing his social skills in the US he has returned to London to nurture his roots, indulge in his passion for local history & feed his hunger for pop culture.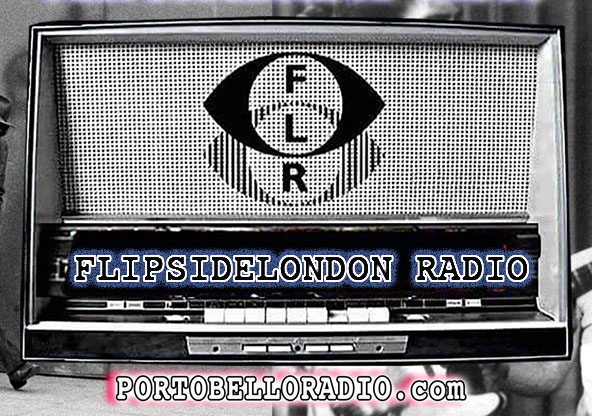 A total London lover, Aidan offers walking tours in West London, taking clients around all the notorious sites in Notting Hill, Portobello Road & the surrounding area. Discussing the nuances of a particular moments in history, 'did Lemmy drink in Finches or the Portobello Star?', 'where was Joe Strummer's first digs in London?' & 'was Kelso Cochrane murdered on the corner of Southam Street or where the little garden is on Elkstone Road?' these are the types of conversation you'd engage with Aidan.
Over the last few years he's managed to interview quite a few interesting guests on his regular radio Show. Authors, Publishers, Musicians, Artists & Singers among other great trades all get to chat & play their 5 favourite tracks in Aidan's popular 'Flipside5'.
We've compiled an Archive of all Aidan's shows, the one's he's produced for Portobello Radio & shows he's produced with other stations. All listed below: